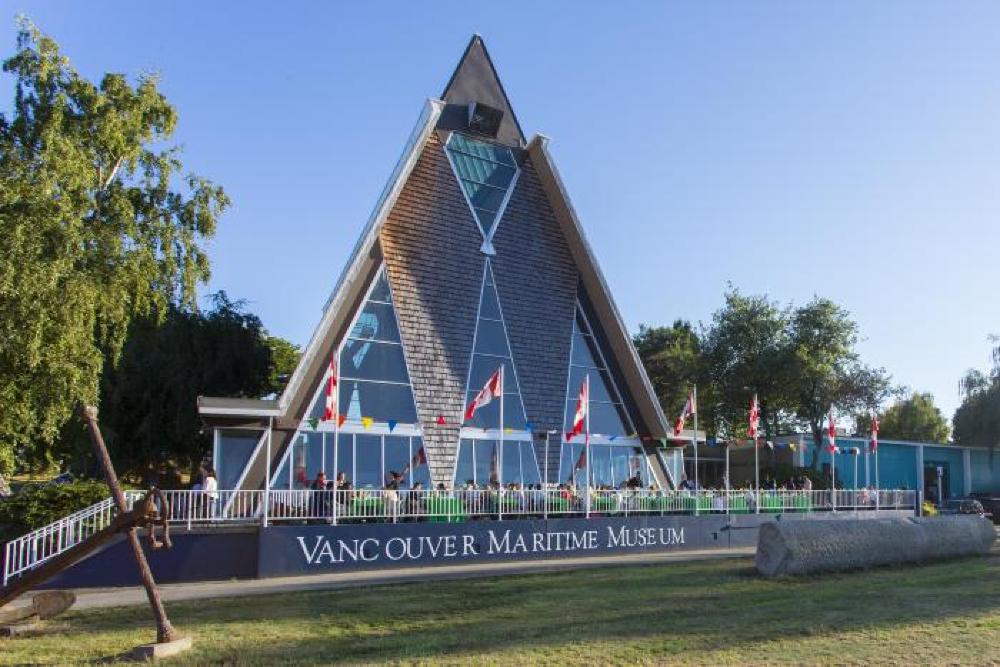 The Vancouver Maritime Museum is devoted to collecting, preserving, and interpreting the maritime history and maritime heritage of the Pacific Northwest and the Canadian Arctic. The museum opened its doors to the public in 1959 as part of a provincial Centennial project. Located in scenic Vanier Park, the museum boasts spectacular views of Downtown Vancouver, English Bay, and the Northshore Mountains.
Inside the iconic A-frame of the museum you will find the RCMP vessel
St. Roch
, the first ship to sail through the Northwest Passage, and the first to circumnavigate North America. Visitors to the museum can wander the decks and interior of the
St. Roch
to get a sense of what life was like for the RCMP sailors in the Arctic.
Besides fabulous collections, the museum provides educational programming for school children in the Vancouver area, and provides public programming, artist talks, book launches, and performances for the general public.
For more information, please visit the
museum's website
.